Spa & Wellness
Time out in the Palace Spa
Where wellness dreams do come true
Our 1,800 sqm. spa is not an enchanted castle in the air - it's a genuine haven for relaxation. Granite from nearby Lake Blausee, a log fire, alpine views and treatments with exquisite plant-based ingredients guarantee a unique, natural experience.
Scroll to immerse yourself in the story
Information and opening hours
Palace Spa in summer: 8.30 am to 8.00 pm
Palace Spa in winter: 8.30 am to 8.00 pm
Indoor pool year-round: 8.30 am to 8.00 pm
Massages year-round: 10.00 am - 8.00 pm
Saunas year-round: 10.00 am – 8.00 pm
Our Palace Spa is only open when the hotel is.
Wellness for families
Children are welcome to the Palace Spa, indoor pool and jacuzzi if accompanied by an adult. Find out more about enjoying a stay with all the family:
Spa facilities
Refresh yourself and soak up the atmosphere in our wellness oasis. Our spa is just what you have been dreaming of. We make sure you have everything you need, and pamper you with treatments and massages. If you like, you can enjoy time-out by yourself - in our exclusive private spa.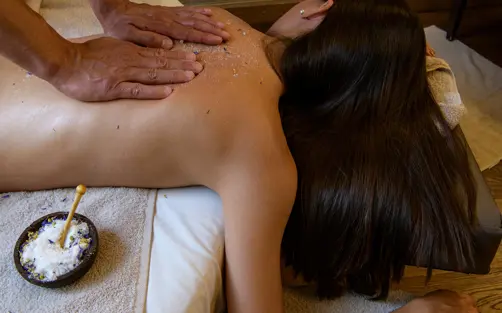 Beauty rituals from far and near
Our facial treatment and massage professionals have created various rituals especially for the Palace Spa. Immerse yourself with all your senses in the world of fragrances from the nearby organic herb garden "Jardin des Monts", travel to the Far East with the Japanese Kobido facial massage or experience a very special facial or back treatment by Master Anand M. Kambli: each treatment is tailored to your individual needs and therefore unique.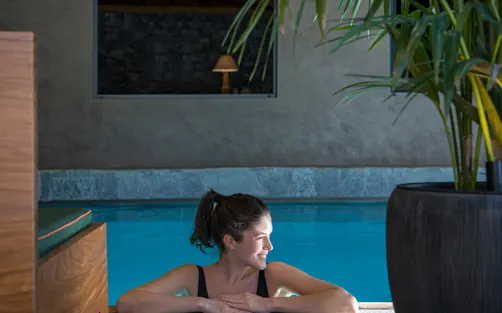 Indoor pool
Our indoor pool gained world fame when Inspector Clouseau took an involuntary dip in the cult film "The Return of the Pink Panther" (1975). At 29 degrees Celsius, the water is ideal for swimming lengths. The indoor pool is right next-door to the Palace Spa and is open daily from 8.30 am to 8.00 pm.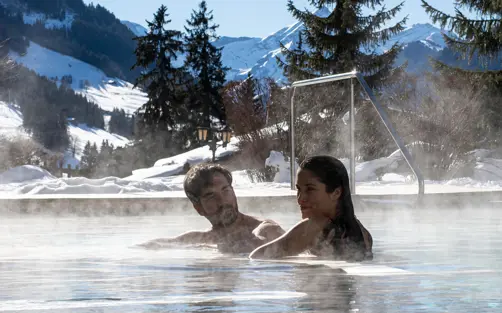 Jacuzzi
Relax on the bubble loungers in the warm water at 36.5 degrees Celsius, squint at the sun or watch the dancing snowflakes. In our jacuzzi, you can enjoy a relaxing soak in the fresh air all year round, accompanied by wonderful panoramic views of Gstaad's mountains.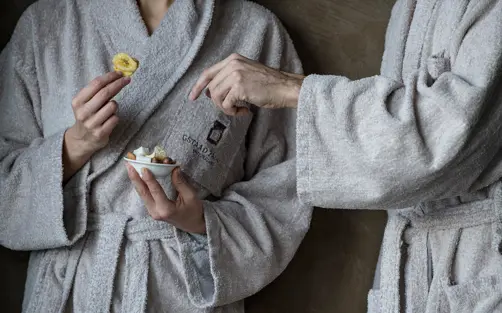 Private spa
Would you like to relax and enjoy the peace and quiet alone or with your partner? Then book our private spa. Our stylish spa suite includes a sauna, steam bath, large bath tub and lounge area. You can also book private treatments. You have exclusive use of the shower and changing room.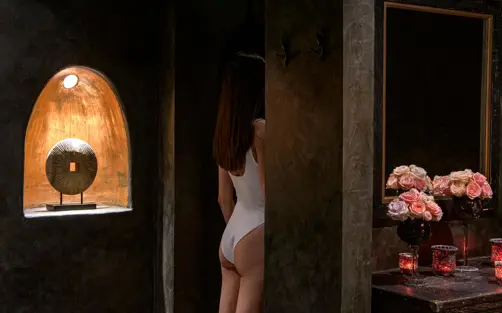 Hammam
Your visit to our hammam starts with a foot-washing ritual. This is followed by a steam bath, calm moments in the "endless room", a soapsud massage, another steam bath and relaxation in the "floating pool". A moisturising oil massage adds the finishing touch.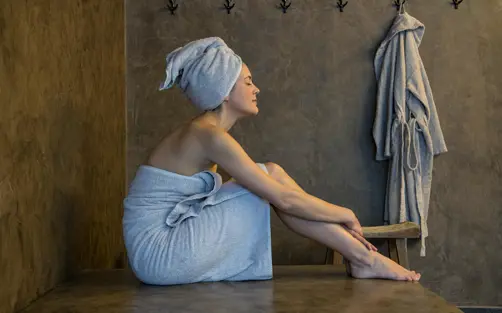 Sauna & steam bath
There's no better place to sweat it out with a view. Trust us, you can believe your eyes - the view of the mountain peaks from our saunas and steam baths is real. After boosting your immune system and your metabolism, lie back and relax in our idyllic outdoor zone or at the fireplace in the lounge.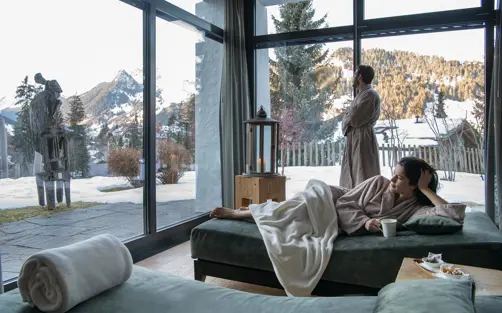 Relaxation room & lounge
Let your thoughts wander, have a relaxing snooze or get stuck into a good book by the fireplace in our elegantly furnished alpine-style lounge, or in the relaxation room with mountain views. We guarantee that this is a true wellness fairy tale.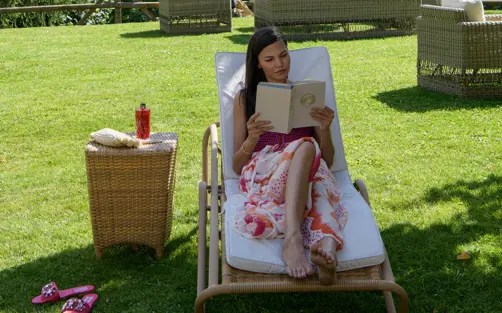 Relaxation garden
Take a deep breath – the clean mountain air in Gstaad is a treat for the senses. Enjoy the peace in our relaxation garden, put your feet up on a lounger in the open air, and recharge your batteries with the sound of birdsong in your ear.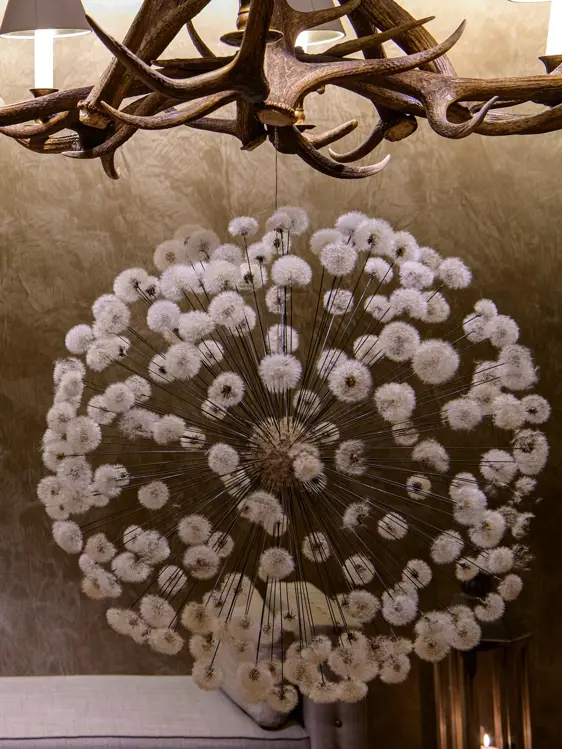 Cellgym
Cellgym is a revolutionary method to train your cells' power station. Just lie down and relax. A controlled supply of oxygen stimulates the mitochondria, activating your body's own healing powers. The positive effects include improved performance, higher stress tolerance, and a greater sense of well-being.
The power of nature: Treat your skin with select skincare products
There are many myths surrounding skin care. At the Palace Spa, we use only high-quality products with natural ingredients. We know from our daily practice and our guests' feedback that our products work wonders.
Find out more about our spa products