Locality and nature
A slice of infinity
Our hotel is a fountain of youth, even though it has reached a ripe old age itself. One day in the Palace Spa feels like a week of holidays. Our Spa Manager Estelle Gomes, who has been named Spa Manager of the Year by BILANZ (Swiss economics magazine) in 2023, has put together a little schedule of well-being – so you can take your eyes off your watch and relax.
Scroll to discover more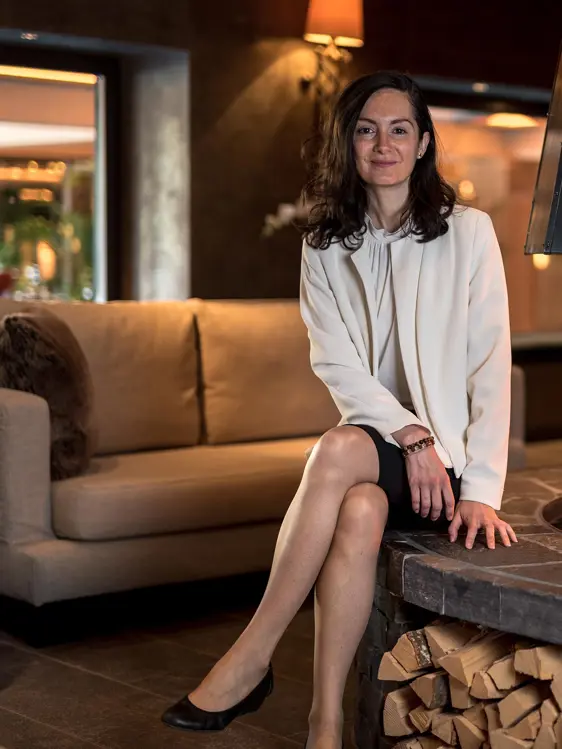 9.00 am
Powerful: My personal Yoga lesson with Ulrike Spitzer
10.00 am
Tranquil: Fresh mint tea or a cappuccino by the pool
10.30 am
Classic: The Gstaad Palace Spa Signature treatment, with Swiss pine fragrance, honey from the Turbach valley and alpine flowers from surrounding meadows
OR
Distant lands: An Indian Abhyanga massage followed by Samvahan vibration therapy for the spine and whole body, provided by Master Anand Kambli – in line with a centuries-old tradition
12.30 pm
To round things off: Sit beside our open fire and gaze at the flames, then have one or two sauna sessions or immerse yourself in the bubbles of our outdoor jacuzzi
1.30 pm
Nourishing: How about a pit stop at our new indoor pool bar for an excellent turkey or avocado Club Sandwich? Or maybe a bowl of Miso Ramen?
3.00 pm
Active: A 20-minute swim in the indoor pool – great for your fitness levels
4.00 pm
Instant: A facial massage with our I.D. Swiss Botanicals creams, including ingredients derived from medical CBD produced in Switzerland
5.15 pm
Blissful: Flavoursome Jasmin tea and hand-made chocolates – a treat for body and soul
6.00 pm
Power nap: In your own suite – enjoy complete relaxation on our hand-crafted mattresses by Elite