People and family
Young talent: Julie Reichenbach
The talented youths learning the ropes at our hotel are our future. As this is not the easiest of times to attract young people into the hospitality sector, we are always keen to hear their views. Julie Reichenbach from Saanen is currently doing a commercial apprenticeship with us, while Julia Schönthal completed her vocational training at the Palace in 2019.
Scroll to discover more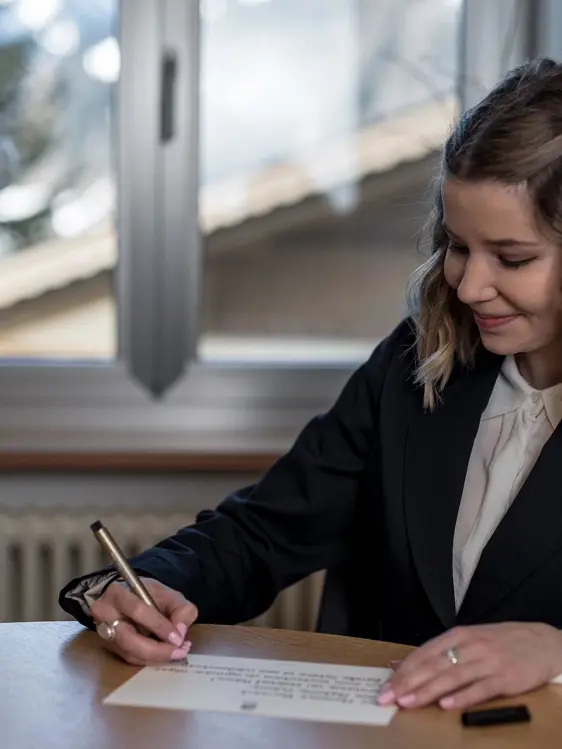 Julie, why have you chosen an apprenticeship in hospitality?
I've always wanted to work in a team. I love being around people – our guests as well as my 200 colleagues. It's so varied, no two days are the same. And once you've completed the apprenticeship, the world is your oyster. There's almost no other job on the planet in which you get to know so many people from different cultures.
Any particular reason why you opted for Gstaad?
Because I've lived here for eight years now. And Gstaad isn't just anywhere, it's one of the premier locations in the world of tourism. My family lives locally too. And when I'm not working, I'm up on the ski slopes or out in our beautiful surroundings in a flash.
Last question – and the most important one: Why did you choose the Palace?
Because of its great reputation, of course. Also, there's plenty of variation here. I switch departments every six months, which wouldn't be possible in a smaller business. The Palace is very international and I get to use lots of languages. Another cool thing: High season is incredibly busy at the hotel, but in low season, when the place is a lot quieter, I get to know my colleagues better. We often have days off together, so you make new friends all the time.
Looking back – with Julia Schönthal
Let me introduce myself: My name is Julia Schönthal and I completed my three-year commercial apprenticeship at the Gstaad Palace in 2019. What gave me the idea? Well, my godmother's daughter had trained there a couple of years before and when I became interested in the hospitality sector, my dad suggested I apply at the Palace. I already knew Gstaad a little, as our school used to take us there for our ski days. 
I have vivid memories of passing through the village on the coach and being fascinated by the 'little castle on the hill'. I didn't think I stood much of a chance of getting an apprenticeship there, but much to my surprise, they took me on. I feel privileged to have had three wonderful, exciting and educational years at the Palace.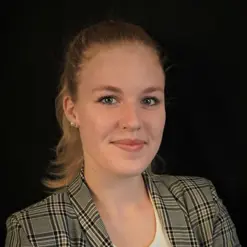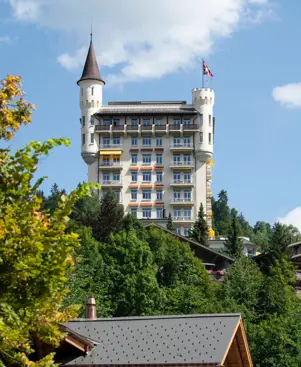 From a professional point of view, the best thing about training with a big player such as the Gstaad Palace is the variety. You get a taste of everything and that gives you a good understanding of which area you'd like to focus on in the future.
What I valued the most were my colleagues at the Palace. To a 16-year-old starting an apprenticeship far away from home, it means a lot to be welcomed into your new surroundings by everyone as if they were your second family. And I had so many adventures with this 'family'… I hardly know where to begin. Spontaneous barbeques on the staff house patio, fondues followed by nocturnal tobogganing trips, or the incredibly intense, long days at the Polo tournament – all sorts of rich experiences. We were together 24/7. We worked together, partied together, and walked down to the staff house together, dog tired and longing for bed. They were unforgettable times!