Tradition and history
Truly royal visit
Between you and me, such things aren't really talked about, especially not here. In Gstaad, discretion is a virtue as much as an art. Especially at the Palace, which is visited by leading figures in showbusiness, politics, economy and the media day-in, day-out. And yet – every now and then something does catch the public's eye.
Scroll to discover more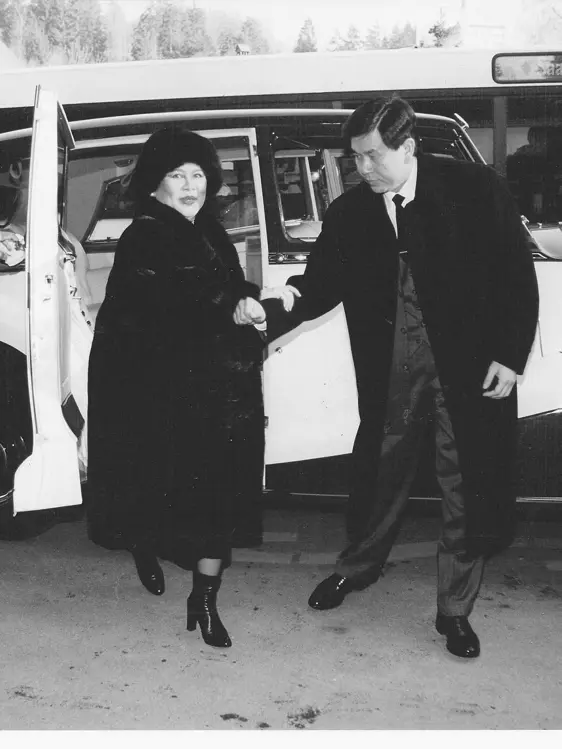 Well, I never – wasn't that Madonna making her way down the Eggli in the plough? Hey, isn't that the car influencer Supercar Blondie who just pulled up – with her thousands of virtual followers in tow? Is it really true that Michael Jackson once wanted to buy the Palace – in line with the motto "I like it, can I buy it?" – when he visited with Cleopatra, aka Elizabeth Taylor and her two-time husband Richard Burton. And not forgetting the truly royal personages from Belgium, Holland, Monaco and from as far as Africa and Arabia, who feel at home in the Palace. Incognito, of course...
Don't ask, don't tell…
Talking of royal personages: Where these days you'll find our cosy fondue eatery "La Fromagerie", there once was a bowling alley. It was quite the place to be – even among royal visitors. But handling the heavy bowling balls does have certain risks, as was reported in "Das Neue Blatt" back in 1970: "Princess Soraya, who was enjoying an evening bowling match with Princess Beatrix of Holland and the Tunisian president Habib Burgiba (during which Juliana Queen of Holland dutifully noted the scores for her daughter), failed to pay attention for a brief second and got her left index finger trapped by a ball. The pressure was sufficient to cause a fracture. A doctor was instantly summoned and put the injured finger into a cast, right there in the bowling alley. The small party then transferred to the 'Hi Fi Club', where they had an enjoyable time despite the small accident."