People and family
Royal treatment for your furry friend
For each creature its own comfort. That's our motto at the Gstaad Palace. It's true that our four-legged guests are proper gourmets – like their owners. Or let's just say they're accustomed to certain standards. Here are some royally funny examples.
Scroll to discover more
#1 Le petit chat
Supremely spoilt – or maybe just plain decadent – is how you might describe the 'petit chat' of a wealthy French aristocrat. Upon Madame's orders, this feline fellow was fed purely on caviar. At least 50 grams a day (the going rate for one kilo of caviar was around 300 Swiss Francs at the time). To break the monotony, the furry companion was occasionally presented with a fillet of sole, and now and again a fillet steak – no salt or fat, of course, as these didn't agree with our feline guest. All the rotisserie chefs were familiar with these orders, as it was them who were in charge of pet cuisine, in addition to preparing the owner's meals.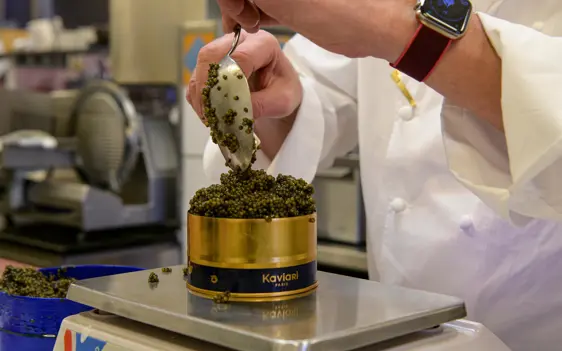 #2 A highly discerning doggy
One day, the Palace kitchen brigade decided to have a bit of fun. A guest had brought along a tiny lapdog, which flatly refused to eat anything other than fillet steak. And not just any old fillet steak, it had to be minced and laced with a dash of Champagne. The chefs decided to put this to the test. They replaced the Champagne with an inexpensive Fendant. But they had chosen the wrong guy to pick on – or in this case, the wrong dog. He steadfastly refused to take even a single bite of this eminently ghastly 'Filet haché au Fendant'. The irritated owner ordered a second portion – and the kitchen brigade had no choice but to switch on the mincer again, this time adding the customary dash of Perrier-Jouët.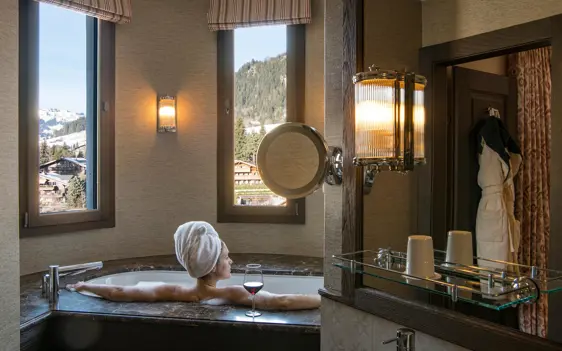 #3 The lawn enthusiast
Once upon a time, there was a creature of high standing – the lapdog of a Russian aristocrat, to be precise – for whom the Penthouse Suite had to undergo a curious transformation. It was the shower, specifically, that had to be repurposed for practical reasons. For this particular dog, a delicate creature of minute proportions, stubbornly refused to set even one paw outside the hotel during winter. Why didn't they simply line the shower tray with artificial lawn, the lady enquired. Naturally, our maintenance team immediately obtained a roll of synthetic turf from a local specialist. Henceforth, the little dog went about his business in the shower, elegantly converted into a miniature indoor lawn, while his owner performed her own body care in the bath.