Locality and nature
The hunter with the long lens
Let me introduce myself: Maurizio Paglino, thirty-nine years in service – not in Her Majesty's, but in the service of the Gstaad Palace. And my mission is no secret: I am in charge of Gildo's Ristorante in winter and the Walig Hut in summer – always with my camera at hand.
Scroll to discover more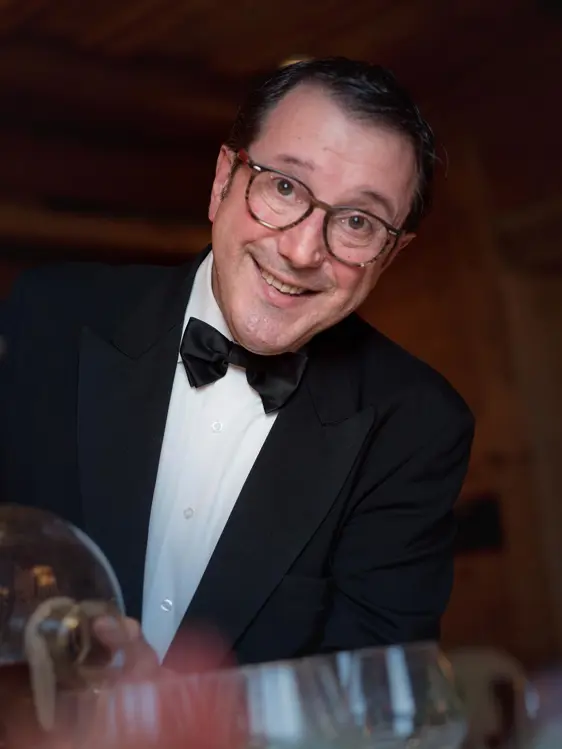 My assignment takes me to the Vordere Walig Alp, where I spend my summers looking after the Palace's most unique accommodation. In this secluded hideaway, our guests can enjoy nature at its most idyllic. The alpine hut dates back to 1758 and the surroundings are a wonder in themselves. That's why I use every free moment to grab my Nikon 1005 and go on the prowl for that elusive 16-pointer, a doe with her fawns, a badger, pine marten or squirrel. I'm not spinning you a fairy tale when I tell you that a photo-safari on the Walig surpasses any in Africa. And believe you me, my camera has seen it all: lion packs, elephant families and herds of zebra, in Namibia, the Serengeti or Kenya, wherever my holidays take me.