Season toggler
Restaurants, Bars & Club
Asauce that tastes like sorcery
Simply delicious!
Haute cuisine doesn't have to be pretentious. We serve honest, authentic dishes using the very best ingredients from the region with a dash of Asian charm, Mediterranean Italianità and international flair. Enjoy the relaxed atmosphere in The Lobby Bar, or a delicious fondue at «La Fromagerie».
Scroll to spice up your story

At the Gstaad Palace, the walls are not made of gingerbread, and we won't tempt you with poisoned apples. We prefer to treat you to locally grown potato varieties, tender Simmental beef, or curry as served at the Thai court.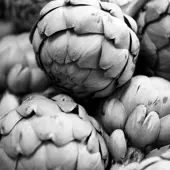 That means only using the very best that nature has to offer here in the Alps. Our cuisine may taste like wizardry, but it's real. You can check your waist size afterwards if you don't believe us!
W

e grant you more than just three wishes